From April 2018 this will become Rock Climbing Instructor.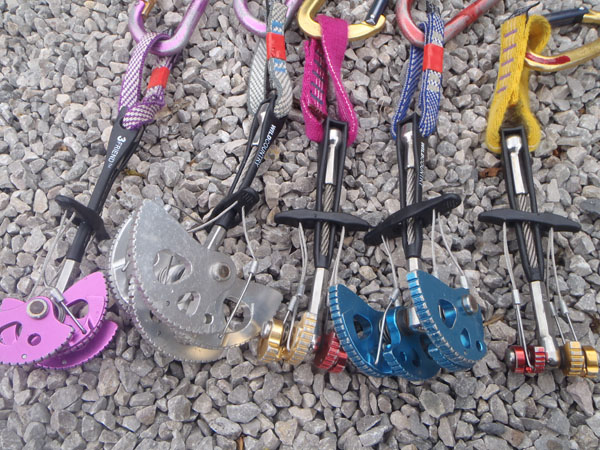 The Single Pitch Award in Brief
This award is for those who wish to supervise a group on single pitch crags and climbing walls.
The training and assessment covers such skills as choice of venue, rope management, correct use of equipment, group management, emergency procedures, crag etiquette, access and conservation.
Single Pitch Award SPA training and assessment courses last a minimum of two days or twenty hours.
Between training and assessment candidates are expected to gain extensive supervisory and personal climbing experience. Every opportunity should be taken to practise the skills learned during training.
Before you register make sure you can answer yes to the following questions.
Are you at least 18 years old?
Do you have 12 months rock climbing experience?
Are you an active climber with experience of lead climbing?
Have you led at least 15 routes outdoors on leader placed protection?
Further information about the Single Pitch Award
The Single Pitch Award SPA is the only nationally recognised award that enables holders to supervise novices and others on single pitch crags and climbing walls. To pass this award you need more than just good personal climbing skills. Our approved Providers will teach you about safe group management, crag etiquette, environmental responsibilities and more. You will learn how to become an effective supervisor, encouraging others to enjoy their climbing safely, whilst also improving your own climbing techniques.
Before undertaking the Single Pitch Award SPA award you should have been climbing for a minimum of 12 months, have an interest in the supervision of novices climbing and have led at least 15 graded routes outdoors. It is usual for successful candidates to have led a minimum of 40 routes outdoors on leader placed protection before they attend an assessment.
Registration
You must be 18 years of age and a member of a Mountaineering Council. Prior to registration you should have a minimum of twelve months rock climbing experience. When you register you will be able to start your on-line logbook in which to record your climbing experience.
Training
The Single Pitch Award SPA training course lasts for a minimum of 20 hours. It will include personal climbing, group supervision and the use of climbing walls. If you have an exceptionally high level of experience you may be granted exemption from the training course and proceed directly to assessment. To do this you must first register and tick the exemption application request box on the registration form. Then you should submit the exemption application form together with a copy of your completed logbook and the appropriate fee.
Consolidation
At the end of your training course you will agree a personal action plan with your training Provider. This usually covers a period of at least six months during which time you will record your climbing and supervising experience in your logbook.
Assessment
Your assessor will ask to see your logbook when you book on the course to check you have completed the SPA training course (or successfully gained exemption from training), satisfied the consolidation requirements and have a current First Aid certificate. The assessment lasts for a minimum of 20 hours and includes personal climbing, group supervision and the use of climbing walls. After passing the assessment you should keep your logbook up to date and your First Aid certificate valid.
What is a Single Pitch Route? For the purposes of this scheme a single pitch route is one which:
is climbed without intermediate stances
is described as single pitch in the guidebook
is non-tidal
is non-serious and has little objective danger
presents no difficulties on approach or retreat, such as route finding, scrambling or navigating.
MT Single Pitch Award SPA Syllabus (pdf)
BMC Helmet Guide (pdf)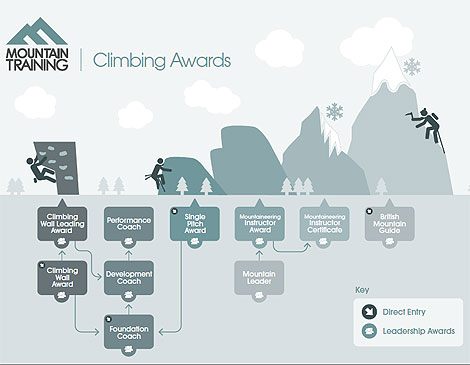 Download infographic (pdf)