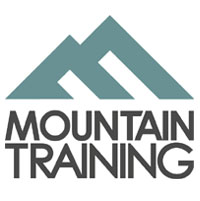 The Expedition Skills Module is an optional module available to walking leaders. It's an opportunity to increase your skills where you will be trained and assessed to lead groups on multi day camping expeditions. The flexibility of the module makes it useful for Lowland Leaders, Hill and Moorland Leaders and Mountain Leaders in terrain and conditions within the scope of their respective leadership award.
The Expedition Skills Module is ideal for those involved with the Duke of Edinburgh's Award and/or Ten Tors training (among other things) because the skills covered apply to expeditions using commercial campsites as well as wild camping.
When you register for either the Lowland Leader or Hill and Moorland Leader scheme you'll automatically be registered for the Expedition Skills Module.
The prerequisites for the Expedition Skills Module are as follows:
You must check that you are registered for the module on the Candidate Management System (CMS)
You must have passed a walking leader assessment (Lowland, Hill and Moorland or Mountain)
You must have logged an absolute minimum of 10 overnight camps; ideally in a variety of contexts
You must have assissted with at least two group camps (these can be included in your 10 personal camps)
You must have a valid 16 hour first aid certificate, relevant to your work as a walking leader
The Expedition Skills Module – Candidate Handbook (pdf)
Training / Assessment
The Expedition Skills Module is a combined training and assessment course, typically lasting 2 days with at least one overnight camp. This means that at the end of the course, your attendance will be recorded as either:
Completed (you have shown an appropriate level of competence and have sufficient experience) or
Not yet completed (you are not yet proficient in certain aspects of the syllabus or lack experience). You will be given an action plan to help you work towards completion.
The Syllabus
If you have completed the Expedition Skills Module you should be competent in the following key areas, all of which will be covered, to a greater or lesser extent, during the two day course.
Equipment
Food and cooking
Planning and leadershipTraining and supervising expedition groups
Detailed information on each of the above topics can be found in the Expedition Skills Module Handbook. As with all Mountain Training awards, your experience prior to attending the course will have a huge impact on the result and you should try to be as fully prepared as possible.
Courses are run by one of our approved Providers and a variety of cost packages are available, depending on what's included; food, accommodation etc. so you can choose one that's right for you.
The Scope of the award
The Expedition Skills Module trains and assesses candidates in the skills required to lead others on camping expeditions:
Expeditions should not cross any terrain that is beyond the scope of the Leadership Award held.
Any exit route from a campsite that might be undertaken in an emergency should similarly fall within the defined scope of the held award.
Camp sites may be commercial sites, sheltered 'farm' sites with limited or no facilities but accessible by vehicle or 'wild' sites away from vehicle access. (N.B. Due to the defined terrain scope of the Lowland Leader award, camping will tend to be 'non-wild' for holders of this award).
Effective expedition management is based on a combination of technical competence, leadership skills and a wide range of experience. The requirements of the module address these elements. However, the employer or operating authority must ultimately decide whether a leader possesses the personal attributes needed to take responsibility for any particular group of people on any specific venture.
Mountain Training Hill and Moorland Leader Expedition Module Course Dates
Dates TBA